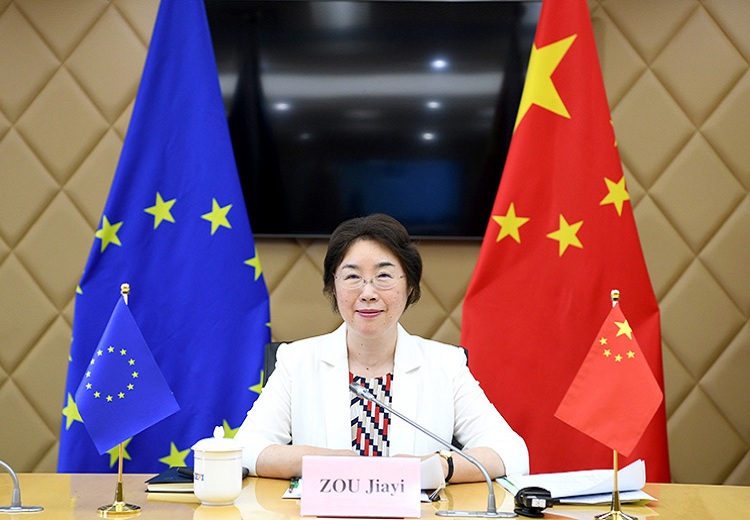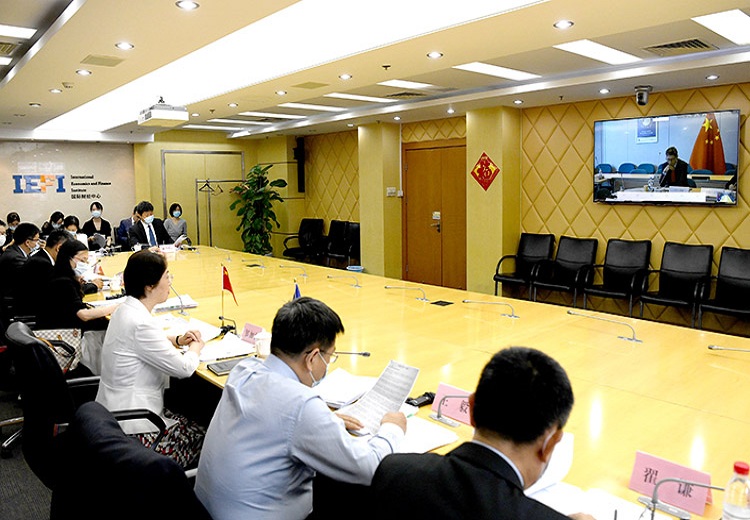 The 13th China-EU Economic and Financial Dialogue was held via video conference on July 3, 2020.
Zou Jiayi, Vice Minister of Finance, and Chen Yulu, Vice Governor of the People's Bank of China, joined Maarten Verwey, Director-General for Economic and Financial Affairs at European Commission, and John Berrigan, Director-General for Financial Stability, Financial Services and Capital Markets Union at European Commission, to chair the meeting.
Participants included representatives of the Ministry of Foreign Affairs, the Ministry of Finance, the Ministry of Commerce, the People's Bank of China, the China Banking and Insurance Regulatory Commission, the China Securities Regulatory Commission, the European Central Bank, and the European Banking Authority.
To implement the consensus reached during the 22nd China- EU leaders' meeting, the two sides held in-depth discussions on many issues including the impact of COVID-19 on the economy and macro policy responses, cooperation under multilateral frameworks such as the G20 and the Asian Infrastructure Investment Bank, and cooperation on financial market development and regulation. The conference effectively promoted exchanges in financial policies and pragmatic cooperation between China and EU, and played a positive role in further strengthening the China-EU comprehensive strategic partnership.