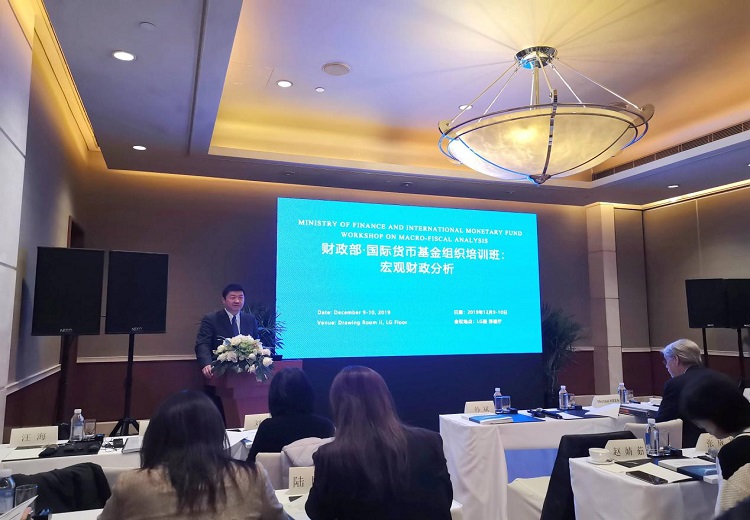 The Ministry of Finance (MOF) and the International Monetary Fund (IMF) jointly organized a workshop on macro-fiscal analysis in Beijing on December 9 and 10, 2019.
IMF experts gave presentations on topics including fiscal forecasting and analysis, fiscal framework, fiscal policy, debt sustainability, and government balance sheet.
Participants at the training program were from ten departments of the MOF.
Han Bin, Deputy Director-General of the Department of International Economic and Financial Cooperation, and Michael Keen, Deputy Director of the IMF's Fiscal Affairs Department, attended the workshop and gave speeches.