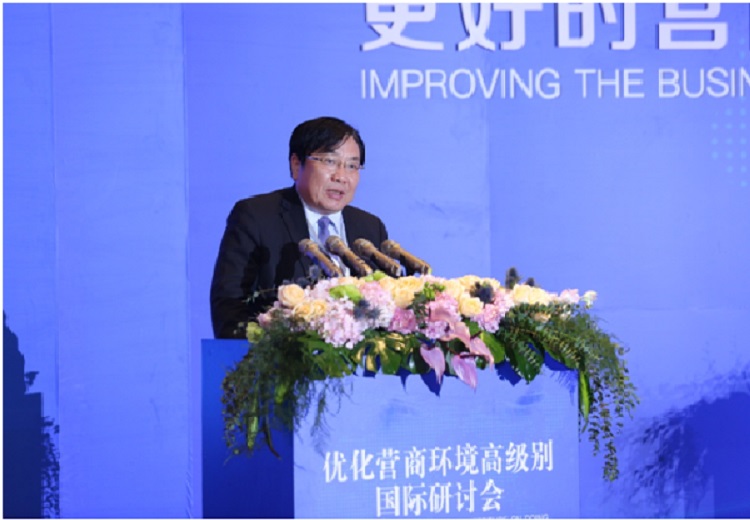 Zhang Wencai, Director-General of the Department of International Economic and Financial Cooperation, Ministry of Finance, chaired the keynote speech session at the High-level International Conference on Doing Business Practice and Reforms in Beijing.
Organized by the Ministry of Finance, the People's Government of Beijing Municipality and the World Bank, the conference, held on November 22 and 23, 2019, had a theme of improving the business environment for a more dynamic economy for China and the world.
The meeting invited representatives from the World Bank, New Zealand, Russia, Vietnam, Mongolia, the United Kingdom, Japan and other institutions and economies to have an in-depth exchange of international practices for creating a business environment that is international, market-oriented, and based on the rule of law.